www.snowlotus.eu

Click the picture below to go to the SnowLotus webpage at Compunication.com



Home
Process
Data
Services
Topreference
---
FAQ Snow Lotus®
Snow Lotus is a standard architecture for products and services for municipal integrated waste management solution as a Total Material Refinery™ (TMR)
Snow Lotus is a trade mark of Compunication Ltd, submitted to the authorities for being registered
Snow Lotus serves best municipalities with 200,000+ people.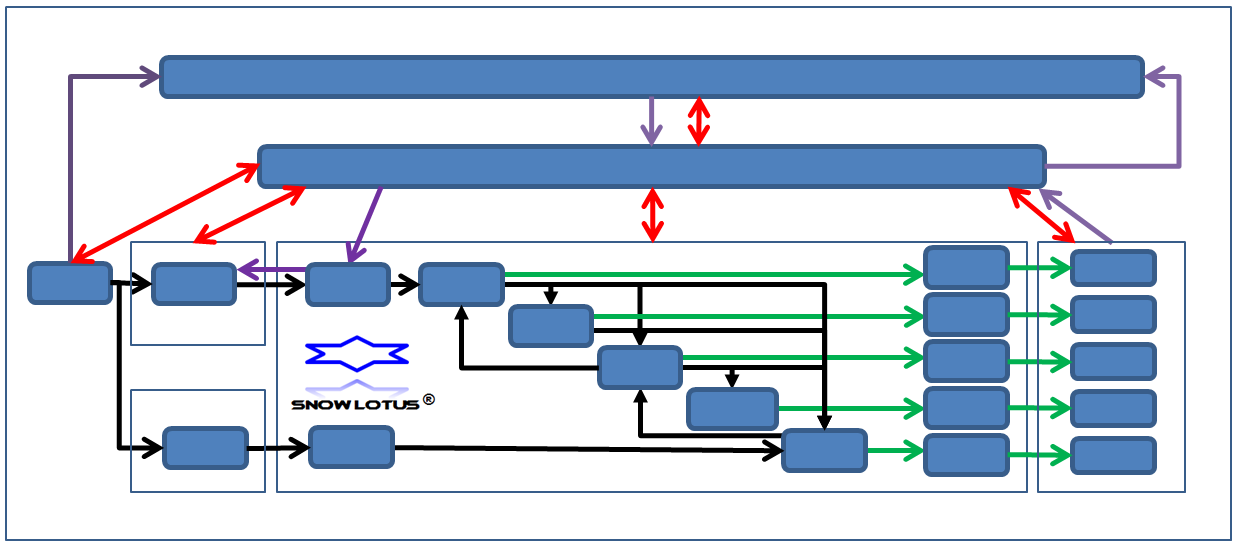 Product and services variations
Snow Lotus Configurator - method and tool for configuring a TMR factory and its usage for serving people
Snow Lotus Controller - method and tool for optimizing the operations of a TMR factory
Snow Lotus Factory In City - TMR factory with its equipment, their integration and interface to the municipality

Snow Lotus Project - project for studying, analyzing, designing, procuring, installing, modifying and rolling out a TMR and its usage.
Snow Lotus Operator -company procuring, installing and operating a TMR factory

Snow Lotus Franchising - complete set of all practices required for franchised setting up, educating and managing a TMR.
Snow Lotus is a perfect choice because of

BAT

Best Available Technology

BEP

Best Environmental Practice

High productivity as to electricity, oil-based fuels and fertilizers*)


Complete list of inputs, functionalities, and outputs

Complete list of responsibilities for the municipality, inhabitants and collaborating actors (like waste collectors)

Complete structure of costs, prices, taxes and tariffs for inputs and outputs

Complete rapid simple project model for implementation

Complete black box architecture to make procurement and operations simple and reliable.
Snow Lotus Factory covers the functions: collecting, recycling, reuse, marketing, delivery (waste and other) materials in the optimal, cost-efficient and profitable way.
Snow Lotus Factory has diverse models containing certain proprietary components (hardware, software, connections, user interface, user functions, city policies and practices)
Snow Lotus Million is the standard package for a city having round one million inhabitants.
Snow Lotus Million AAA...ZZZ are variations of the Snow Lotus Million.

*) The productivity of the applied distributed electricity production can be even 80% higher than in the compared very new, very modern regular waste-to-electricity site example (in 2014). The analysis was made by an independent Dr. of Technology.

---
Example, Our proposal for Kathmandu Metropolitan City

Snow Lotus Million KMC, shall comply with the basic volume and quality statements:
2+ million people
round 500 -1000 tons of municipal solid waste day
distribution of waste (fractions) as studied by Compunication Ltd. in 2012 with the support of Finnish Foreign Ministry
scalable and amendable according to the growth and changes of the city.

Snow Lotus Million KMC

General Snow Lotus Million Architecture



Buildings (tailored)


Infra connections (tailored)

Services for people

Inputs

Municipal solid waste

Hazardous waste


Products

Hardware

Computer hardware and data connections (standard)

Application Software (Compunication)

Data Connections (Internet)

User Interface (Compunication)


User functions (Compunication).
Lasse Laaksonen, CEO, Compunication Ltd.
lassella@hotmail.fi
www.compunication.fi
---

Snow Lotus®, Material Refinery™ , Total Material Refinery™, Material Refining ™, Total Material Refining ™ and Totally Refined Material™ are trademarks of Lasse I. Laaksonen, Helsinki, Finland
Tyrannosaurus® is a registered trade mark of BMH Ltd
Kompogas® is a registered trade mark of Axpo Holding AG.
Biorefining is Bioste Ltd's trademark.

Note that trademarks and their ownerships may change. Please, verify any changes of trademarks and their owners by using Google search or national and international trade registry data bases.

© Copyright 2013-2014 Lasse I. Laaksonen - All rights reserved, copying forbidden; in references, please show this copyright clause entirely
Any permissions available by arrangement thru lassella@hotmail.fi